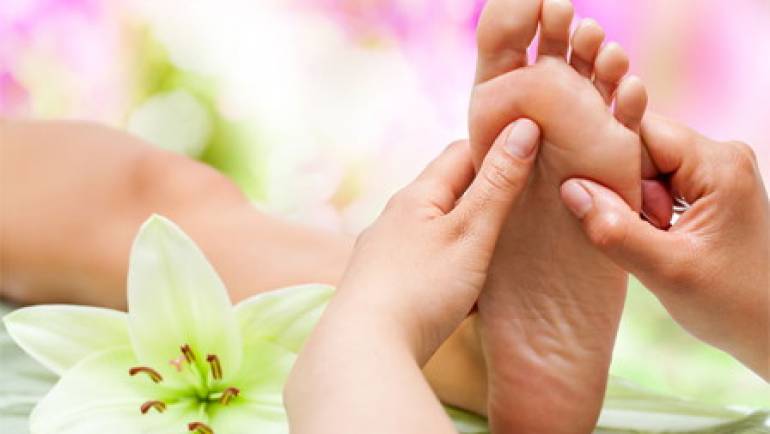 What is
Reflexology
Reflexology is based on the principle that points on the feet, hands and ears correspond to specific organs and areas of the body. By stimulating these reflexes, the body's natural healing processes allow the person to achieve physical and emotional well-being through deep relaxation.
Reflexology helps the body to release tension, eliminate toxins and is a natural, relaxing and pleasant way to well-being that can benefit anyone, of any age. Reflexology treatments assist the body to restore vitality. The more you relax, the more this can happen. Reflexology does not claim to diagnose, treat nor cure a disorder.
Treat yourself to a relaxing foot massage to enjoy a sense of calm, peace and balance.
Make an Appointment
Make an Appointment
What people are saying
Beautiful person, beautiful treatments. A great space in which to unwind. Ahhhhh
Cath is an amazing Reflexologist who I can't recommend highly enough.
I have had many massage treatments all round the world and in various styles and
I have never been made to feel as comfortable and relaxed as I do with Cath.
Her approach is professional, yet gentle and caring. Can't wait for my next treatment.
I had a great session today and left very sleepy and relaxed completely opposite to how I arrived!
Thanks again I'm looking forward to coming back